Doubt, anger, plummeting self-esteem, disappointment, fear, and frustration. Getting convicted of a DUI will get all sorts of emotions running through your system. Part of you is scared about what's going to happen. Another part of you feels ashamed of letting the important people in your life down. You are under stress about the costs and fines. And you're angry with yourself or the people who were there when you decided to drive. These are all understandable reactions to having to go through this situation. What is important, is to take the steps you can to handle your DUI case as effectively as possible. Don't make mistakes that will create hassles, cost you more money, or lead you to a bigger penalty.
Mistake #1: Letting anger get the best of you.
Yes, getting a DUI is frustrating. But, don't make the mistake we see, mainly from younger drivers who take out their anger on their family and friends and not helping their case go smoother. Your family wants to help you even if they don't know the best way how.
Instead: If you feel yourself getting angry around a family member or friend, acknowledge their effort and then try changing the subject. You could say, "I know you're trying to help, but it's stressful for me to talk about this. Let's talk about something else".
Mistake #2: Being naive about the court system.
If you think representing yourself or getting a public defender to represent you in a DUI case is a good idea, you're being overly simplistic about a complicated courtroom process. The laws around California DUI are complex, and we've heard countless stories about people representing themselves only to become another number on the district attorney's roster for setting an example to others.
Instead: If you're able to, hire the best DUI attorney you can to defend your case. A good attorney who specializes in DUI cases will help best represent you in the court and help you get the lowest possible sentence or avoid a DUI conviction. While a public defender is a better route than representing yourself, there's no guarantee you'll get a good one, and they may have very little time for you and limited resources to present you well in the court.
Mistake #3: Berating yourself for getting a DUI.
When someone gets a DUI, they usually experience a lot of shame. But some people go too far with this emotion and let it paralyze them. Don't berate yourself too early, maybe we can help. Call Los Angeles DUI attorney to see if you have a defensible case. Time and time again, we are able to help our clients avoid a DUI conviction or get a great deal in court. While you should show remorse and learn your lesson, getting arrested for a DUI does not mean you will be convicted and it doesn't mean that your life is going to change for the worst.
Instead: Focus on the positive and allow an attorney to do the worrying for you. Hire an attorney who can defend you and hold your hand if necessary. You might feel sorry and regretful about the DUI but work on doing the right thing in your life now.
Remember, you have only 10 days after an arrest to call the DMV to stop the suspension of your license.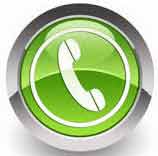 If you were arrested for a DUI in California, call Los Angeles DUI attorney at  (818) 921 7744 for a free case review. We provide quality defense at an affordable price. 
YOU ALSO MAYBE INTERESTED: