BASICS OF PLEA WITHDRAWAL
This post deals with a guilty plea that is affecting your life. If you plead guilty and regret it, you can contact Los Angeles Criminal Defense attorneys in Los Angeles to evaluate your case. If your rights were violated, you can get a dismissal of your criminal case in Los Angeles. This criminal case dismissal is not an outright dismissal of your criminal case but a conditional dismissal of your criminal case. First, the guilty plea is reversed, then the prosecutor dismisses the case. After plea withdrawal the prosecutor has a right to continue prosecution, however, most do not and instead dismiss criminal cases.
Many Los Angeles defendants who are looking for criminal defense attorneys to clean their records because of the immigration consequences. Others do so because their jobs are affected. Our criminal defense firm specializes in all types of "criminal records cleaning". Our criminal defense firm does expungements, certificates of rehabilitation, sealing of arrests, plea withdrawal based on PC 1018, plea withdrawal based on PC 1016.5, and plea withdrawal based on PC 1473.7.
Here we are focused on one element of the plea, the requirement for a factual basis.
FACTUAL BASIS FOR THE PLEA
California Penal Code section 1092.5 requires that in all felony cases the court finds a factual basis. During the plea, the court must find a factual basis. However, the defendant can stipulate to a factual basis without referring to any document or any specific fact. A defendant can also stipulate to factual basis by referring to a document but this is not required under People v. Palmer (58 Cal. 4th 110), a California Supreme Court case. People v. Palmer specifically allows defendants not to stipulate to a police report (as many courts want). Thus, if you are about to plead guilty, use Palmer not to stipulate to police reports or any documents short of the information/complaint. The best practice is to stipulate without relying on any document. This is important because the immigration court often relies on the stipulation for the factual basis to prove that defendant admitted to crime and use it to deny immigration benefits because of your Los Angeles Criminal Conviction.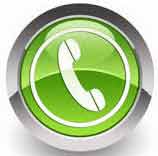 (818) 921 7744 Call anytime to get a free consultation with Los Angeles Criminal Defense and DUI Attorney.