A new immigration policy of the President Trump administration is striking fear in some people these days. Mr. Trump recently called his deportation plan a ''military campaign'' to deport people with a criminal record.
U.S. Immigration and Customs Enforcement (ICE) will continue to arrest undocumented immigrants with a criminal history in the most unpredictable places. Last week some scary arrests took place for many immigrants around the country, including some very young and middle-aged persons born in Latin America.
One very scary arrest took place a week ago. Romulo Avelica-Gonzalez, a Mexican citizen, was taking his daughters to school in Los Angeles when he noticed an unmarked vehicle following his car. As soon as he dropped off one of his daughters at school, he was pulled over by ICE agents and arrested. His younger daughter captured video of the arrest with her cell phone. Shocked and crying she witnessed how her father was handcuffed and then pushed into an unmarked car by people in black uniforms with the sign 'police' on their backs. She said they were scared that this day can come but hoped it would not come so quickly. They vowed to support their father by all possible means and fight for his freedom.
The Avelica-Gonzalezes have been living in the USA for more than 25 years. Mr. Romulo Avelica-Gonzalez was working in a restaurant until his arrest. His four daughters were born in America and attend schools here. Mr. Gonzalez claims that from day one he has been paying taxes and is the breadwinner for his family, working 60-70 hours per week.
The representative from ICE claimed Gonzalez has a criminal record which makes him a deportable person for the USA. ICE conducted a thorough check on Gonzalez's criminal history and found the first arrest for purchasing a vehicle with unlawful registration 20 years ago and another arrest for drunk driving almost 10 years ago. After the DUI arrest, the court deported him but he refused to abide by the court order and remained in the US illegally.
This case caused nationwide protests. ICE's actions like this, cause terror and anxiety among the immigrant population. After this arrest, several groups of people organized support campaigns, including Facebook pages and crowdfunding platforms to raise money to help the families of those whose members are taken into custody by ICE. National Day Laborer Organizing Network is one of the organizations that fight for immigrants' rights. Separately, the Union of Teachers in LA expressed their great concern for the arrests in front of a school. They are concerned that such action affects children's ability to go to school and affects children of their right to attend school. ICE's aggressive actions can make many families keep their children at home, to avoid being pulled over and arrested while on their way to or from school. According to ICE regulations, agents can't conduct raids near school areas and must avoid children who can witness the parents being arrested because of the trauma of seeing parents being arrested.
Mr. Gonzalez is now in custody but many families of undocumented immigrants live in fear that their members can be arrested and deported for minor criminal violations like DUI or very old criminal records.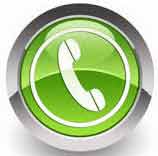 For a free consultation call the Law Office of Alex Andryuschenko at (818) 921 7744. We specialize in Criminal Defense in Los Angeles and DUI Defense in Los Angeles.
YOU ALSO MAY BE INTERESTED: