Driving under the influence of alcohol or drugs is a serious offense that can have long-lasting consequences. For most first offense DUI in Los Angeles, the punishment does not include jail time.  Aggravating factors, such as accidents, high blood alcohol levels, the presence of children in the car, or speeding, can increase punishment.   A first-offense Los Angeles DUI with no accident is a misdemeanor in California, which is a lower-level offense that carries a maximum of 364 days in the county jail.   But, aside from jail, being convicted of a Los Angeles DUI can result in community service, a DUI program, and very high fines and accidental expenses, such as the cost of a DUI program, ignition interlock device, or other expenses.  2 eHowever, But even in California, you may have to pay extremely high DUI-related expenses if you are arrested or convicted. The expense includes insurance rate increase, towing and storage fee for impounded vehicle, DUI school programs, DMV reinstatement fee, fines and court costs, bail, and possible attorney fees. All around, DUI expenses can easily cost thousands of dollars. If you want to learn more about the cost of a DUI offense, visit our "What is the real cost of DUI in Los Angeles, California" page.
But, when a DUI in Los Angeles, has a traffic collision with it, the damages are proportional to the injury, and for some victims can run into the millions of dollars.
For example, last Friday a former artistic gymnast and Olympic winner Shawn Johnson East gave testimony in a $4 million lawsuit initiated by her aunt Cheryl Bronson against a DUI driver. The former "Dancing with the Stars" participant described how the DUI accident affected her aunt's life span. He testified that before the DUI accident, her aunt "was always taking care of everyone" and now, because of the DUI, she had to ask family and friends to help her with the most routine tasks.
Ms. Bronson was injured on the 11th of January, 2015 when a DUI driver caused a collision.  Ryan Foley, a 25-year-old person accused of a DUI, crashed his Ford Escape into Bronson's Jeep Patriot. According to the court's documents, Foley's BAC level was almost twice the legal limit.   Johnson's aunt sustained a serious injury in the DUI collision and suffered a fractured leg and injured knee.  Mr. Foley pleaded guilty to the first DUI offense in January 2015, not expecting that this "first offense DUI" will have major financial consequences for his life.
A person who pleads guilty to any crime in California will be subjected to Restitution Order in criminal court.  A restitution order is designed to compensate victims for out-of-pocket expenses.  The restitution order is issued after a restitution hearing when the victim presents her out-of-pocket expense.  Thus, a restitution hearing is not designed to compensate victims for compensatory expenses that convert future medical expenses or pain and suffering.  To obtain compensation for pain and suffering and any future or speculative expenses, a victim from a criminal case can file a lawsuit in a Civil Court, seeking damages from the defendant.  This is exactly what happened in this case.
Cheryl Bronson filed a civil lawsuit against Ryan Thomas Foley and his father Thomas Walter Foley. Thomas Foley, an attorney at Whitfield and Eddy, and a co-defendant in the case was joined in the lawsuit because he gave his car to his son on the night Mr. Foley caused the accident and was arrested for a DUI.
Foley's attorney attempted to settle the civil case in September by offering to pay $450,000 in compensatory damages.  The parties were not able to reach a settlement and Bronson's lawyer Nicholas Rowley asked the court for $25 million in compensatory damages.
On the basis of the court decision, Cheryl Bronson should receive $3.5 million in compensatory damages and $425,000 in punitive damages for injuries she suffered after Foley cause the DUI collision in 2015.
This case illustrates just some of the potential costs of DUI accidents, with civil verdicts reaching into the millions. 
Under California law, if you cause bodily injury to any person other than yourself, you may be charged with Vehicle Code Section 23153 "DUI causing injury".  You can be convicted of a crime if you were driving under the influence of drugs or alcohol and/or your BAC was above 0.08%. But even the penalties and costs for a DUI causing injury can vary significantly from case to case and reach thousands or millions of dollars.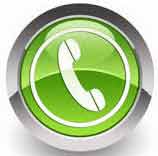 (818) 921 7744  We provide a free Los Angeles DUI case review to discuss your options.
YOU ALSO MAY BE INTERESTED: