Roger Clinton, the half-brother of former President Bill Clinton, was recently arrested for a DUI. Prior to the DUI, he had several brush ins with the law, including a 1985 he was accused of cocaine distribution and in 2001 he was convicted of misdemeanor reckless driving. During the latest incident, the police officers pulled over Roger Clinton for the suspicion of drunk driving. His attorney continued the arraignment to a different date.
The court postponed the hearing of Roger Clinton's case until October 6. He is facing charges of driving under the influence of alcohol. According to the Los Angeles County Superior Court records, the law enforcement officer from Redondo Beach arrested Mr. Clinton and suspected him of being under the influence of alcohol with a blood alcohol above the legal alcohol limit of .08%. The accused was ordered to attend Alcoholic Anonymous meetings once per week and he has to bring to court the evidence of attendance.
Legally, Hillary Clinton's brother-in-law didn't need to attend the arraignment. According to his attorney, Walter F. Wiggins Jr., Clinton regrets about the incident and would like to leave it behind. "We have every confidence that we'll reach an acceptable disposition with the city prosecutor", his lawyer said. He assured that Clinton's defense is having a productive discussion over his case with the city prosecutor.
The incident mentioned above happened on June 5. According to the police's statement, a motorist reported to an officer that at 7:20 pm a driver was heading on Pacific Coast Highway, and was possibly under influence of alcohol. Redondo Beach Police Lt. Joe Hoffman told that Clinton was driving erratically and committed a number of traffic law violations. When authorities stopped Clinton's car at Torrance Boulevard and South Prospect Avenue, they found Roger Clinton with three passengers in the vehicle.
Clinton failed several field sobriety tests, such as one leg stand and walk and turn test. The results of horizontal gaze nystagmus check also showed that Roger was impaired during the detention. The blood alcohol content was measured at the scene with Mr. Roger Clinton showing a results at 0.230 and 0.237, according to the police.
When Mr. Clinton arrived at the police station, he refused to go through any additional breath or blood chemical tests. That can lead to a driver's license suspension for one year. The license suspension is not based on a court proceedings but instead can result from an administrative hearing held at the DMV driver safety office. These hearings are a result of a legislation from 1990 to administratively take drunk driver's licenses away in addition to any court punishment.
If you are arrested for a DUI, please call Los Angeles DUI Attorney to talk to someone who is qualified to help you defend your case. Los Angles DUI attorney is known for his dedication to his clients and his ability to get the best results for his clients in the most desperate situations. We offer great payment plans and can help you not only in court but also at the DMV. Our top Los Angeles DUI lawyer is able to provide quality defense at affordable price.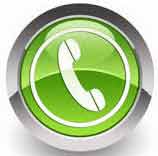 (818) 921 7744   Call anytime to talk directly to Los Angeles DUI Attorney.