While problem of car accidents caused by impaired drivers remains, technology offers new solutions to avoid a DUI. One of the most discussed innovations is an «autopilot» feature, added by Tesla Motors to its Model S series cars. It allows vehicles to complete simple driving tasks without any external control, yet to date it can not fully replace drivers.
Autopilot is a promising technology that is not yet fully operational. This conclusion was made by Reddit users after a series of video tests of new Tesla service. Users pointed out that autopilot mode won't drive you home drunk. Moreover, Tesla drivers aren't freed from the usual responsibility of a driver while the car is self-driving.
Elon Musk, CEO and product architect of Tesla Motors, shared the same thoughts in his latest interview with Betty Liu from Bloomberg Magazine. He explained that «it's important for us to differentiate autonomous driving [from] autopilot». Autonomous cars move their passengers from one location to the other and only need user to set destination. Autopilot still requires a human being engaged in driving process. When the autopilot system is activated, it tells users to put their hands back on the wheel, making sure they're still in the car.
Nevertheless, the possibilities of new Tesla feature are very useful, even though the autopilot system is in beta version right now. The cameras and motion sensors can control the vehicle speed adjusting it to match the surrounding traffic. The autopilot feature also helps with lane changing and avoidance of collisions. The recent updates to the autopilot feature, such as parallel parking assistance, simplify driving in urban areas. The Tesla Motors team is continuously working on further updates for the autopilot software. One of the main challenges is to design the autopilot system that is able not only read the speed limit signs, but also recognize the traffic lights.
There is still a lot of work to be done around improving the Tesla autopilot feature. Autopilot system, as mentioned above, will requires driver's presence. The autopilot mode may not reduce the rate of DUI incidents significantly because an impaired driver can be irrational and choose to drive the car, overriding that autopilot feature. Lastly, Tesla vehicles can not track the BAC of the drivers. Analysts suggest placing a breathalyzer in the vehicle which will request a sample of breath whenever the car stops near a bar or when the user comes back to the car late at night.
The safety of driving may increase rapidly with installation of a breathalyzer, since autopilot mode will be able to lock manual control if it detects that a blood alcohol level of a driver over the legal limit. Currently, in California, the technology was developed into a court mandated system to mandate installation of breathalyzers in vehicles. The technology will lock ingestion and is conveniently called, Ignition Interlock Devices (IID).
Bringing fully autonomic cars to the market is a matter of decades, analysts say. Tesla's Elon Musk confirms these predictions. He states that regulators won't approve driverless car system to be used by the general population until the technology is 10 times safer than human driving. Moreover, there are lots of technical limitations to be overcome and many legal questions to be resolved.
The main legal question is determining liability of a DUI driver if he was behind a wheel of a car in fully automatic mode.
Despite difficulties improving the self-driving Tesla feature, it can be very useful to drivers. Also, it may be the first time when the alcohol manufacturers will have not influence on incidents of DUI. According to financial firm Morgan Stanley, the alcohol sales can grow by 100$ billion annually by 2025, because the consumers will be able to consume alcohol in cars without jeopardizing safety. The best strategy for liquor manufacturer is to promote autonomic driving system, encouraging people to use as much as possible.
If you want to avoid a DUI – don't consume any alcohol before driving.   But, if you are arrested arrested for a DUI, call DUI attorney for professional help and consultation.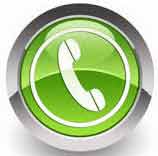 (818) 921 7744
Call anytime to get a free consultation with Los Angeles DUI Attorney.