Here, Los Angeles DUI Attorney discusses how a DUI can affect a person's ability to earn a living.  Because, on average, 30% of individuals who are arrested for DUI in Los Angeles, have a professional license or permit, being convicted of a DUI may result in the loss of that license or permit and consequently, not only a criminal record or loss of driver's license but also loss of your job.
Specifically, if you are a nurse, a doctor, a radiologist, an attorney, a police officer, a member of the armed forces, or hold any other professional license, being arrested for a DUI in Los Angeles (or anywhere else) can result in a start of the disciplinary proceeding.  So, a DUI arrest in Los Angeles can result in:
Criminal proceedings in Los Angeles Superior Court;
Administrative Proceeding at DMV driver's safety office
Disciplinary action in front of the licensing board (such as the State Bar for Lawyers or Nursing Board for nurses)
Here is an example of an attorney who faced the possibility of a loss of his job (and ability to make a living) after being arrested for a DUI:
California attorney Richard Alan Dongell is now on probation because of two misdemeanor charges: drunk driving and child endangerment.
This incident happened in August 2013 when Attorney Dongell was driving recklessly and caused a collision with another car in Lakewood, California.  His two minor children were in the car with him; luckily, no one got injured in the accident.  When the police arrived, they found attorney Dongell and his children standing next to the car at the nearby gas station.  The police started a Los Angles DUI investigation after they noticed Mr. Dongell's unsteady walk, red eyes, and odor of alcohol. Mr. Dongell had a difficult time locating his driving license, registration, and insurance.  When questioned, Mr. Dongell denied taking any medication or drinking alcohol before getting behind the wheel of his car.  The police officers asked Attorney Dongell to perform field sobriety tests (FST), but he failed to perform the FST as explained and demonstrated.  Attorney Dongell agreed to submit to the preliminary alcohol blood test at the scene and which showed a blood alcohol content of 0.222, which is almost three times the legal limit.  Mr. Dongell's children also told the police that their father had a few glasses of wine within a short period of time before driving.
Attorney Dongell was arrested and charged with several misdemeanors, including a violation of California Vehicle Code 23152(b), which is a DUI, and a violation of California Penal Code 273(a), which is child endangerment.   Regardless of what happened to Attorney Dongell's criminal case, the prosecution of his criminal case in Los Angeles caused disciplinary action against him by the state bar.
PROFESSIONAL LICENSE AFTER A DUI IN LOS ANGELES
License to practice law is given to Attorneys by the State Bar.  If an attorney commits a crime or is otherwise unethical, the State Bar can try to the license away.   The ultimate decision however can only be made by a Superior Court Judge.  An attorney can resist State Bar disciplinary recommendation, but usually, the State Bar recommendations are followed including the recent State Bar of California action where it disciplined or suspended 7 attorneys.  The State Bar is an arm of the California Supreme Court that has jurisdiction to discipline attorneys.  Members of the State Bar have the right to practice law in the state.
At a disciplinary hearing, and upon hearing the evidence, Attorney Dongell suffered relatively serious punishment because he could have caused harm to his children in that Los Angeles DUI collision.  This was used to increase the punishment; however, other factors were used to mitigate Mr. Doungell's punishment.  Attorney Dongelll presented letters from his doctors that eluded to emotional difficulties at the time of the accident.  These difficulties arose from his family problems. Attorney Dongell also had no prior criminal record or record of discipline and this isolated incident was found to be an unusual event with a low level of reoffending.  Also, he cooperated with the State Prosecutor's Office and submitted statements and a mitigation packet.  Lastly, he presented letters from family members and colleagues, all of them speaking about his good character.
In his disciplinary and court case he faced the following:
1-year stayed suspension, i.e. he is allowed to practice as long as certain terms are followed;
3 years of probation in his criminal case;
six months of parenting classes;
15 days of community service;
9 months alcohol and substance abuse program;
within one year pass the Multistate Professional Responsibility Examination
Proof of his ability to have a law practice in the future and complete the State Bar's Ethics School.
The Office of the Chief Trial Counsel of the State Bar asked the court to suspend Mr. Dongell's bar license because of the moral turpitude offenses involved in this case.  Child endangerment considered to be a crime of moral turpitude.  An actual suspension of his law license would mean disqualification from the practice of law.  But the judge didn't follow the State Bar prosecutor's recommendation and did not suspend Mr. Dongell's license.
As another factor in mitigation, it should be noted that Attorney Dongell voluntarily completed a rehabilitation treatment program and agreed to be monitored for substance abuse.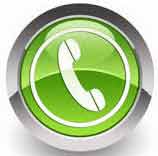 If you're looking for help with a DUI case and need a top-notch attorney in Los Angeles, Orange County, Ventura, Riverside, or San Bernardino county, call to make an appointment with the DUI Law offices of Alex Andryuschenko at (818) 921 7744. We provide a free DUI case review to discuss your options.
YOU ALSO MAY BE INTERESTED: