This Sunday evening, November, 20, a serious incident took place on the rail tracks in Ventura county.  According to law enforcement, an Amtrak train collided with an abandoned car around 7:30 p.m. at Garden Street and Harbor Boulevard.
At the time of the collision, the Amtrak train was moving at a speed of 15-20 mph. As soon as the train operator saw the abandoned car, he attempted to stop the train but could not do it in time.  At the time of the collision, the train carried 60 passengers. Luckily, no one was injured in the accident and the train was delayed two hours because of the investigation after the collision.
At the time of the collision, the abandoned car was empty because the car owner, Arcelia Delgadillo, and her passenger, left the car right before the collision.  The police believed that Ms. Delgadillo had driven her car onto the rail tracks while under the influence of alcohol, causing her vehicle to be stuck and leaving her car in the middle of the rail tracks.  The collision caused the car to go under the front end of the Amtrak train.  It took two hours for the work crew to remove the vehicle from the rail tracks.
It is extremely dangerous to enter the rail tracks and while crossing the tracks you have to be careful.  Vehicles on rail tracks is dangerous not only because of the potential for the collision but also because of the potential for electric shock from the train.  Here, the Amtrak train probably electrified the car, exposing the emergency personnel to danger.   Law enforcement arrested Arcelia Delgadillo for a DUI in Ventura and booked her in Ventura County jail.
The legal alcohol limit in California is .08%.  And yet, many prosecutors, including Ventura County District Attorney's office, prosecute DUI cases with a BAC below the legal limit, or when they have no alcohol readings.  In those cases, the prosecution is based on the presence of other substances, including medicine and drugs, that can cause impairment for purposes of a DUI.  Punishment for driving under the influence can vary depending on the facts of your case, your age, etc. But if you are of full age and accused of a DUI only, you will face the penalties as follows: license suspension; alcohol education program; fines; time in jail, etc. In case you have prior DUIs, your punishment could be much tougher.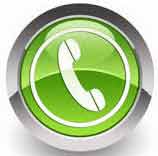 If you are accused of a DUI in Los Angeles, call Los Angeles DUI attorney for immediate assistance.  We offer a free consultation during which we will explain how you can win your DUI case in Los Angeles.