Here, Los Angeles DUI Defense Lawyer discusses all things relevant to picking a jury for a DUI trial. Click on the links below to go directly to your topic of interest.
Bias In Juries
It is not easy to pick a defendant-friendly jury for a DUI trial in Los Angeles. Most people think that DUI drivers are very dangerous because a drunk driver can accidentally kill an innocent person. And yet, most DUI prosecutions have no actual victims. Because of fear of possible harm that a drunk driver can cause, many Jurors are very biased against drunk drivers and because of this bias, it is very hard for them to be objective during a DUI trial. The bias is so strong that many jurors will consider any defendant who consumed alcohol and drives guilty of a DUI even when the defendant can present evidence that at the time of driving he was not impaired or not over the legal limit.
As an example of the difficulty in jury selection, recently we reviewed an article from the Association for Psychological Science in October 2010 published paper titled "Social Class, Contextualism, and Empathic Accuracy". In it, UCSF, UC Berkley and University of Toronto researchers tried to determine if lower social classes individuals have more empathy. This study has a potential impact on Jury selection in DUI studies, where DUI defense should consider having a more empathic jury.
DUI Jury Selection:
A trial starts when the jury is selected. To select a jury, the court will send a jury pool of a few dozen jurors to the courtroom where the DUI trial is scheduled to commence. Next, Los Angeles DUI Attorney and Los Angeles DUI prosecutor will select from this jury pool the jurors that fit better to sit on the case. This process is called Voir Dire and it involves questioning by the judge and then questioning by the Prosecution Attorney and then by Defense Attorney. After the questioning during voir dire, both, Los Angeles Defense Attorney and Los Angeles DUI prosecutor will ask some jurors to be excused, first for cause and then as a preemptory challenge.
When the preemptory challenge is raised, the juror is excluded. Recently, California passed a law to limit how a juror can be excused for cause. Because of that law, the prosecutors can no longer reject a juror based on the following:
California Code of Civil Procedure 231.7, limits and prohibits the prosecutors from using preemptory challenges to exclude prospective jurors from the jury when jurors:
express distrust of law enforcement or the criminal justice system
expressing the belief that law enforcement engaged in racial profiling
having a close relationship with people who were stopped or arrested of convicted of a crime
living in a particular neighbor
having a child outside of marriage
not being a native speaker of English.
having the ability to speak another language
dressing attire or personal appearance.
employment in a certain field
lack of employment
friendliness with another juror of the same class. ETC.
If Los Angeles DUI prosecutor challenges a juror and you believe that he or she is trying to excuse this juror based on the ground specifically prohibited in Cal Civil Prosecutor 231.7, you or your lawyer must raise an objection to this and explain to the judge that you believe the prosecutor is biased. The judge then will ask the prosecutor to explain the basis for the challenge and if the prosecutor is unable to provide a ground that does not violate 231.7, the judge will refuse to exclude a juror.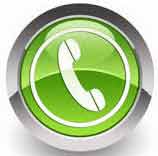 We are happy to take your cases to DUI trial and win them for you or your loved one. Call us now to talk directly to a trial attorney (818) 921-7744.
1
YOU MAY ALSO BE INTERESTED IN: