Woodland Hills DUI Attorney
Click on the links below to go directly to your topic of interest:
WOODLAND HILLS DUI ATTORNEY
Woodland hills is a suburb of Los Angeles County that is located in San Fernando Valley. Because is it an incorporated part of Los Angeles city, the police services are provided by the Los Angeles Police Department.   Woodland Hills DUI attorney is very experienced in defending DUI cases originating from Woodland Hills. A Woodland Hills arrest will be cited to Van Nuys court, a home court for Woodland HIlls DUI attorney. Woodland Hills DUI attorney's experience allows him to handle all kind of DUI cases, from simple 1st offense DUI to very serious DUI cases involving multiple DUI and injuries.
WOODLAND HILLS POLICE
Because Woodland Hills is part of city of Los Angeles, Los Angeles Police Department is in charge of providing police services. Los Angeles Police Department is one of the largest police force in the country with close to ten thousand police officers and 2,500 civilian stuff. A police department of this size has over 20 police stations through the city divided into four major bureaus. Woodland Hills falls under the Valley Bureau Topanga Police station in Canoga Park.
LAPD
Topanga Police Department
21501 Schenborn St,
Canoga Park, CA 91304
Tel: (818) 756-4800
LAPD is understuffed and has a low level of police officers per residents of the city. Former chief of stuff wanted to hire additional 4,000 police officers. However, because LAPD is so large, it consists of several departments, including a DUI enforcement unit. DUI enforcement is one of top priorities in law enforcement. The Federal Government provides grants to local police departments for prosecuting DUI offenses. LAPD DUI enforcement units are funded in part by the Federal Government. This federal grants allow LAPD to purchase equipment necessary for aggressive prosecution of DUI cases. For example, LAPD is known to set up DUI checkpoints along various traffic routs to catch drivers suspected in DUI. Government funding also allows LAPD to purchase modern equipment that allows for quick and precise measurement of blood alcohol level. LAPD forensic analysis lab is used by many agencies to analyze blood of DUI suspects.
DUI OFFENSE PROSECUTION ON HIGHWAYS IN WOODLAND HILLS
Woodland Hills is not a large city. The city is cut across by a the 101 freeway traveling east to west. The freeways are patrolled by California State police agency, known as CHP. CHP is extremely well trained in DUI investigation. Often, other agencies will call CHP to complete a DUI investigation after they pulled over a driver suspected of DUI. CHP wrote a book that is used by many police agencies for DUI investigation, dubbed, CHP DUI manual. The CHP closest to Woodland Hills is located at:
CHP West Valley
5825 De Soto Avenue
California 91367
Tel: (818) 880-0980
PROSECUTION OF DUI IN WOODLAND HILLS
All prosecution of DUI cases falls within jurisdiction of Los Angeles City Attorney or the Los Angeles County District Attorney. Los Angeles City Attorney will typically prosecuted all misdemeanor crimes committed in the city of Los Angeles. Los Angeles County District Attorney will investigate all felony crimes committed in the city of Los Angeles. Because Woodland Hills is an incorporated part of the city of Los Angeles, all DUI cases from Woodland Hills will be submitted to Los Angeles County District Attorney or City Attorney for Los Angeles. Felonies are different from misdemeanor by the maximum time of imprisonment. In California, a person convicted of a misdemeanor can be sentenced to a jail sentence of no longer then 364 days.
In contrast, a person convicted of a felony can be sentenced to a jail term of more then 1 year and up to life time imprisonment. Felony DUI can be punished by a probationary sentence or by imprisonment in the state prison for up to 3 years. Various enhancement can increase the amount of time a person can spend in the state prison. For example, a person convicted of a felony DUI with injuries where a great body injury allegation was proven, can face an additional 3 years of state prison, making his maximum commitment in the state prison equivalent to 6 years. Additionally, a great bodily injury allegation will make the underlying offense a violent felony, which is considered a "strike" offense under California 3 strikes laws and will only qualify the sentence for fifteen percent good time work time credits.
Woodland Hills DUI Attorney experience allows him to handle such cases in all Los Angeles county courts including San Fernando Valley DUI courts in Van Nuys courthouse, the venue for Woodland Hills DUI cases.
Los Angeles City Attorney
6262 Van Nuys Blvd,
Van Nuys, CA 91401
Los Angeles County District Attorney
6230 Sylmar Ave #201
Van Nuys, CA 91401
Both prosecutorial offices are located conveniently to Van Nuys Courthouse, a major office of Los Angeles Superior Court.
WOODLAND HILLS DMV DEFENSE
During a DUI arrest, a police officer might confiscate your driver's license. The driver's license, if seized by the arresting officer, will be mailed to the DMV. Instead of the temporary driver's license, the police officer will issue a DMV form titled DS 367. The DS 367 form is a multi-page document that is used both as a notice of rights (including a right to a hearing) and as a temporary driver's license good for 30 days from the day of issuance. Woodland Hills DUI attorney can help you keep your license. You have only ten days to request a DMV hearing. If you do not request a DMV hearing within ten days, your license will be suspended for up to three years, depending on the number of prior DMV driver's license suspensions. The DMV prosecution is in addition and different from the court.
Because the issues at the DMV hearing are similar but different from the court, you need an attorney who will be able to handle both for you. A DMV hearing is not an appointment with a hearing officer, it is a contentious hearing that allows for legal argument, evidentiary objection and live testimony of witnesses. The Hearing officer can suspend your license in a administrative proceeding and can block any attempt to get a restricted license in some hearings (such as refusal).
You will need the help of Woodland Hills DUI attorney to navigate complicated DMV laws and regulations and to defend against government abuses. Call Woodland Hills DUI attorney to help you convince the DMV that your license should not be confiscated. There are multiple ways to do that, including demanding that police justify the stop of your vehicle, the arrest of your person, and that the test was done according to the law.   A Woodland Hills DMV prosecution will be send to Van Nuys Driver's Safety Office. Please have your DS-367 handy when calling our office.
Driver Safety Office
6150 Van Nuys Blvd., Suite 205,
Van Nuys, CA 91401-3333
WOODLAND HILLS DUI COURTS
If the prosecutor decides to file a criminal case against you after an arrest in Woodland Hills for a DUI, it will be filed in Van Nuys Courthouse. Van Nuys Courthouse prosecuted both felonies and misdemeanor cases. A felony DUI case from Woodland Hills DUI arrest will most likely be filed in Department 100 of the Los Angeles Superior Court in Van Nuys. All the remaining DUI cases will be filed in Department 103 of the Los Angeles Superior Court. Both department 100 and 103 are arraignment courts, with all cases going to trial courts after the plea of not guilty is entered. Typically, in Van Nuys, most cases go to trial within 90 days.
Woodland Hills DUI attorney will help you with your case. Call now for a free consultation. We can defend both simply first offense DUI and complicated DUI cases with multiple priors or injury DUI cases. Our vast experience in DUI defense allows us to get best deals from the prosecutors or take your case to a jury trial.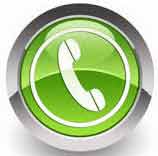 (818) 921 7744  Call anytime to talk directly to Woodland Hills DUI Attorney.