West Covina DUI Attorney
Click on the links below to go directly to your topic of interest:
West Covina is one of the cities in San Gabriel Valley.  West Covina police department is one of the larger police department for a medium size city, numbering 97 sworn police officers and 66 civilian stuff.  West Covina Police department is known for its aggressive apprehension of DUI drivers and has specialized DUI enforcement units and DUI checkpoints.  DUI checkpoints are becoming very common and are set up in high DUI areas where larger number of DUI arrests is expected to occur.  West Covina DUI attorney can protect you after a DUI arrest and fight your case in court and at the DMV.
West Covina DUI Attorney on DMV hearings
After a DUI arrest, most people's California driver's license is confiscated and instead they receive a DS-367 form.  DS-367 form is a pink form that is given to drivers once their license is taken away by a police officer.  The DS-367 form has several purposes.
First, it serves as a temporary driver's license valid for 30 days from the day of the arrest.
Second, it provides important rights to the driver and explain some of the legal processes after a DUI arrest.
Third, it serves as a notice that driver is served with a notice of a DUI arrest and it starts the clock on ten day rule to request a DMV hearing.
A driver is entitled to a DMV hearing after a DUI arrest in West Covina.  The hearing is in addition to any court proceedings and will be held in a Driver Safety office, a division of a DMV that specializes in prosecution of drivers.  A hearing officer within driver safety office can take your drivers license away even if you win your DUI in court.  West Covina DUI attorney will help you defend at your DMV hearing.  A DMV hearing is not an interview, instead it is a contested hearing that can include testimony by experts, police officers and you.  Losing a DMV hearing can cause license revocation or suspension.  Contact West Covina DUI attorney to find out how to win a DMV hearing.     A DMV hearing with an arrest in city of West Covina will be held in:
Covina Driver Safety Office
1365 N. Grand Ave,
Covina, CA 91724
West Covina DUI Attorney on DUI arrests
If you are arrested for a DUI in West Covina, you are most likely arrested by West Covina Police Department or the California Highway Patrol.  California Highway Patrol will enforce traffic laws on the state highways.  West Covina Police Department is responsible for providing public safety on the streets of the city.
California Highway Patrol officers are specifically trained in DUI arrest and investigation.  They are tasked with DUI enforcements more then other officers and educated specifically in various aspects of DUI investigation and research, including specialized classes and "wet labs", where they observe subjects inject alcohol and attempt to do field sobriety test.
West Covina police department is also highly trained in DUI enforcement and has officers dedicated to a DUI task force.  If you are arrested for a DUI in West Covina, call West Covina DUI attorney right now, we can help you defend your case even before it gets to court.  DUI defense can be planned ahead of court appearance and often immediately after arrest.   The police agencies are located:
The West Covina Police Department
1444 West Garvey Avenue
West Covina, CA 91790
California Highway Patrol
14039 Francisquito Ave
Baldwin Park, CA 91706
Tel: (626) 338-1164
West Covina DUI Attorney on DUI prosecution
West Covina DUI cases are prosecuted by Los Angeles District Attorney Office.  Once an arrest is made, the police officer will prepare a police report and submit it to District Attorney.  The district attorney has a filing deputy who will look at the police report and decide if the evidence is sufficient to file a case.  This is an opportunity for West Covina DUI attorney to influence the prosecutor's office not to file a case.  If the prosecutor does not file a case, they can send it for supplemental investigation or reject it from filing.  If your case is filed, it will be filed in West Covina Court, which is a satellite court to Pomona Court.  The court is located ion the same place as the prosecutor:
Los Angeles County District Attorney
1427 W Covina Pkwy #105
West Covina, CA 91790
Location of Court:
West Covina Courthouse
1427 West Covina Parkway
West Covina, CA 91790
West Covina DUI attorney has years of experience defending DUI cases in West Covina.  We are able to negotiate the best possible deals with the district attorney or take your case to jury trial if you want your day in court.  Call our office for an immediate free consultation.  We are waiting for your call and open after hours and on the weekends.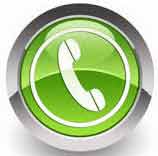 (818) 921 7744  Call anytime to talk directly to Los Angeles DUI Attorney.