Ventura DUI Attorney
Ventura DUI Attorney will help you fight your case in the Superior Court and at the DMV. Ventura DMV Attorney will help you defend a DMV case. A DUI prosecution involves both a DMV case and a court case. Although DMV can not imposed punishment on a driver outside of his driver's license, both DMV and court needs to be addressed to defend your license. Ventura DUI attorney has years of experience and can fight your case for you without you having to go to court.
CITY OF VENTURA POLICE DEPARTMENT
Ventura is a main city in the Ventura County, a county that separates Los Angeles County from Santa Barbara County. The City of Ventura has a dedicated police force that is charted early last century. Ventura city police has numerous departments responsible for investigation of all crimes, patrol of the city and DUI enforcement.
VENTURA POLICE DEPARTMENT
1425 Dowell Dr, Ventura, CA 93003
Phone: (805) 339-4400
CALIFORNIA HIGHWAY PATROL
Highway 101, one of the oldest US highways goes directly through the city of Ventura, connecting Los Angeles to Santa Barbara. The highways of the state are protected by the state police agency, called California Highway Patrol in California. In addition, while on street, California Highway Patrol enforce traffic laws and can pull over drivers who are in violation of the law in the city. Many DUI arrests are conducted by the California Highway Patrol and other police agencies. The closest CHP office to the city of Ventura is located at:
Cali Highway Patrol
4656 Valentine Road
Ventura, CA 93003-5740
(805) 662-2640
VENTURA COUNTY SHERIFF
Public Safety in the county of Ventura is also can provided by the Ventura County Sheriff's department. Because some areas of the county are close to the city of Ventura, Sheriff's deputy do conduct arrest in the city of Ventura and do involve themselves in DUI investigation. Yet, because the California Highway Patrol usually possess specialized knowledge about DUI investigation, many arrests are prosecuted by the CHP officers, even when the traffic stop and the beginning of the investigation are done by the Police or the Sheriff. For example, city of Ventura police might be dispatched to the investigation of the car crash and observe one of the drivers to be under the influence of alcohol. Often, city police will call CHP dispatch to request a DUI investigator by the CHP to come to the site of the car accident and to finish the investigation. At that point the CHP will conduct the field sobriety tests and decide if an arrest is warranted. The CHP knowledge come from specialized training received in the academy where cadets are given specialized courses and participate in wet labs, where they are taught to observe alcohol impairment in fellow cadets.
Many law enforcement departments nowadays heavily involved in DUI investigation and enforcement where they are increasingly funded by the federal government to purchase specialized equipment for DUI investigation and prosecution. This allows local police forces to give advance courses to its officers and deputies in drug recognition and marijuana impairment. The funding allows purchase of mobile units and salaries to establish DUI checkpoints and crime labs that are tasks with blood analysis. DUI checkpoint is a major tool in apprehending DUI drivers. However, the DUI checkpoints must be set up according to the law. There are multiple requirements for DUI checkpoint set up, including notice the local news agencies or online postings; not random selection of drivers for the stop; the location of the checkpoint must be based on previous DUI incidents; the decision to set up the checkpoint has to be made by a supervisor.
VENTURA COUNTY SHERIFF
Headquarters Patrol Station
800 South Victoria Avenue
Ventura, CA 93009
(805) 654-2890 Reception
(805) 650-4039 Fax
VENTURA DUI PROSECUTION
A DUI arrest is not a simple decision made by the officers who suspects drunk driving. A typical DUI investigation is accompanied by a lengthy police report that discussed in detail the stop, the initial approach, the investigation, the performance on the field sobriety tests, the investigation, the results of any blood or breath test, the booking and any and all other observations connected to the DUI case. The officers who involve in investigation are trained not only in investigation but also in writing police reports and testifying to make sure that the persons arrested for a DUI will be successfully prosecuted. The police report, once prepared by the arresting officers is submitted to the district attorney or another prosecuting agency for review. In Ventura County, all cases are prosecuted by the District Attorney office who take DUI cases very seriously. DUI is considered by many a victimless crime, yet, because of the political pressure from groups such as MADD, the punishment for DUI is fairly severe.
Once the report is submitted to the Ventura County District Attorney Office, a prosecutor who is titled "filing deputy DA" will review the police report and see if there are sufficient evidence to prove a DUI case to "beyond a reasonable doubt". A "beyond a reasonable doubt" is a legal term that is used to show standard of proof derived from the US constitution and showing sufficient evidence needed to convict a person of a crime. This is considered a highest standard of proof in the American Legal system. This standard of proof is higher then civil standard of proof or standard of proof used in other contested matters such as custody cases. If a prosecutor determines that the case can not be proven to beyond a reasonable doubt, he will reject the case from filing.   If the prosecutor will decide that the evidence in the police report is sufficient to prove a case, he will file the criminal case against you. Lastly, if the prosecutor believes that additional evidence is needed, he might send the case back to the arresting officer for further investigation. This is sometimes the case when the police is not certain who is the driver.
Once prosecutor is convinced that they have sufficient evidence to prove the case beyond a reasonable doubt, they will not dismissed is absent a good reason. In Ventura County, the district attorney rarely if ever offers any plea bargain charge reductions. In other words, relatively common in LA county reduction, such as a "wet reckless" is virtually unheard of in Ventura County. Ventura County prosecutors are more often inclined to dismiss weak DUI cases then plead them to reduced charges, a common practice everywhere else.
A prosecution of a DUI will often be connected to the blood alcohol level, the higher the blood alcohol level, the stronger is the case for a DUI. Most defenses for DUI are connected with undermining the blood alcohol level.   Ventura DUI attorney will attack the blood alcohol results or the police stop to get you the best possible result, a dismissal of charges.
Ventura County District Attorney
800 S Victoria Ave # 314
Ventura, CA 93009
Phone: (805) 654-2500
VENTURA DUI COURTS
Ventura Courts are located centrally in the government center of Victoria Avenue in the city of Ventura. A DUI conviction will often result in heavy fines and punishment that can include jail time. A multiple DUI offenders are often faced with jail time. But even first offense DUI cases in Ventura include 2 days of jail time that can be completed through Ventura County Sheriff's Department work release program. In addition to jail time, a DUI conviction often result in placement of defendants on formal probation. This is highly unusual for other counties but is a common disposition in Ventura county. A formal probation means that a probation officer will be assigned to you and the probation will attempt to collect probation fees that will run into thousands of dollars over the period of probation. Most other counties in California will have informal probation as a term of DUI. Informal probation does not have a probation officer and will not cost any fees. As a term of probation all first and second time offenders have to complete a DUI class. In addition to punishment from the court, you can suffer immigration consequence or other collateral consequences after pleading to a DUI. A Ventura DUI attorney can help you defend your case in court and at the DMV.
Ventura County Superior Court
800 S Victoria Ave
Ventura, CA 93009
Phone:(805) 289-8900
VENTUR DUI DMV DEFENSE
A person arrested for a DUI will have to contact a DMV within 10 days of arrest. If you do not contact the DMV within 10 days of arrest, your license can be suspended by the DMV without a right to a formal hearing. If no contact is made, the DMV will review a form filed by the police officer called DS 367 and often suspended the license without giving you an opportunity to defend your case. If your license is important to you, please contact Ventura DUI attorney for a free consultation and a quality DMV defense. Often the consequences of a DUI are most severe on the DMV side because a person can heavily rely on his license or use it for work. The DMV hearing can be contested and can be won by expert DUI defense attorney.
DRIVER SAFETY
2051 Solar Dr #100
Oxnard, CA 93036
Phone:(805) 988-3050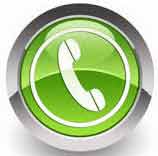 (818) 921 7744  Call anytime to talk directly to Ventura DUI attorney. 
We will help you defend a DUI case in Ventura Superior Court and at the DMV.
Contact our office for a free consultation. We can help you win your case.