Tarzana DUI Attorney
DUI DEFENSE and DUI ARREST IN THE CITY OF TARZANA
Tarzana is a neighborhood in San Fernando Valley that is considered part of greater city of Los Angeles.  Law enforcement in the city of Los Angeles falls within the jurisdiction of the Los Angeles Police Department.  Los Angeles Police Department has two main stations in the San Fernando Valley Area, a Van Nuys Police Station and West Valley LAPD station.  Both stations are fully stuffed with a number of dedicated traffic enforcement officers and other police personal.  However, Van Nuys Police Station has a fully functioning jail facility with medical stuff and a breathalyzer machine in the station.  Traffic and DUI enforcement is conducted by both LAPD and CHP, which has a local office in Woodland hills.  It is common for LAPD to conduct DUI checkpoints along many of the major streets in San Fernando Valley.
Tarzana DUI Attorney fought numerous DUI checkpoints and is able to get phenomenal pre-trial deals from Calendar City Attorneys assigned to prosecuted Tarzana DUI cases.

CHP officers are often responsible for arrest of motorists primarily because they receive extra training in DUI investigation and apprehension.  For example, as part of CHP officer training, there is a "wet lab" where officers attempt to determine intoxication level of colleagues in a controlled environment to provide training.  Tarzana DUI attorney can experience in defending against CHP and LAPD in San Fernando Valley Courts.  CHP is located at:
California Highway Patrol.
5825 De Soto Ave,
Woodland Hills, CA 91367
Tel: (818) 888-0980
DUI PROSECUTION IN TARZANA
Any offense that occurs within the city of Tarzana will fall under the jurisdiction of either Los Angeles City Attorney Office for misdemeanors or to the Los Angeles County District attorney office for the felony prosecutions.  Because DUI can be a felony or a misdemeanor, both offices can be involved in filing.  After an arrest, depending on number of prior convictions or seriousness of the DUI, a Tarzana DUI can be filed with Los Angeles City Attorney Office or with a Los Angeles District Attorney Office.
Los Angeles City Attorney
6262 Van Nuys Blvd,
Van Nuys, CA 91401
And
6230 Sylmar Avenue
Room 201
Van Nuys, CA 91401
Tel: (818) 374-2400
Fax: (818) 782-5349
DUI COURTS FOR TARZANA
The court that handles all offenses occurring within the city of Tarzana is the Los Angeles Superior court.  The branch of the Los Angeles Superior Court where most cases from the city of Tarzana is Van Nuys branch.  Van Nuys Court is a major branch of Los Angeles Superior Court that handled numerous DUI cases starting with Department 103 if the offense is a misdemeanor and Department 100 if the offense is a felony. Tarzana DUI Attorney represented numerous individuals in Los Angeles Superior Court and is familiar with court procedure and etiquette in both Department 103 and Department 100.
DMV DEFENSE IN TARZANA
A DUI arrest in the city of Tarzana can also initiate a DMV proceedings that will be venued in the Van Nuys Driver Safety Office of the DMV.  A special DMV proceedings is called APS hearing to determine if driver was above the legal limit at the time of test. Tarzana DUI attorney has vast experience successfully defending APS hearing in Van Nuys driver safety office and in other driver safety offices throughout the county.  DMV defense is a very specialized area of practice where similar but different issues are litigated to take a driver's license away.
TARZANA DUI ATTORNEY: GETTING THE BEST DEALS IN DUI CASES
Tarzana DUI Attorney is an experienced negotiator who can get the best deal in your case or, if negotiation fails, take your case to trial.  A DUI case can have numerous defenses including:
an illegal police stop, where Tarzana DUI lawyer can show the court that the police stopped you without a reason.
an illegal drawing of your blood, where police violated your rights by drawing blood without proper consent.  The violation might involve not simply ignoring your protest but a police coercion, where your blood was drawn by influencing your decision.
defenses based on violation of blood fermentation, where alcohol is produced by the bacteria or other contaminants.
rising blood alcohol defense, where at the time of driving the blood alcohol level was lower then at the time of test.
Tarzana DUI attorney expertise in a very highly technical areas, such as DUI defense, can help you keep your license, your job and your record clean.  Call our office for an immediate consultation, we can give you valuable advise right there on the phone for free.  Tarzana DUI Attorney is waiting by the phone for your call and can offer discounted prices for most potential clients.  Tarzana DUI Attorney scientific background and legal training permits him to effectively cross examine people's experts and to get testimony most helpful for his DUI clients.  Call our office (818) 921 7744 to talk to an attorney directly right now.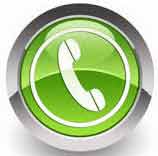 Call (818) 921 7744 anytime to talk directly to Los Angeles DUI law specialist.
Address:   18321 Ventura Boulevard, Tarzana, California 91356 (by appointment only)
Law Office of DUI Attorney Andryuschenko

YOU MAY ALSO BE INTERESTED IN: