Reseda DUI Attorney
Click on the links below to go directly to your topic of interest:
Reseda is a minor city in San Fernando Valley that is part of greater city of Los Angeles.  Police services in the city of Reseda are provided by the Los Angeles police departments.  Los Angeles police department is one of the largest police agencies in the country with well the police force that is well equipped and trained in the latest scientific methods and techniques.  Los Angeles Police department has scientific labs that are tasked with analysis of blood samples and various support of police investigations.  Los Angeles Police Departments is well known to run sobriety checkpoints including DUI checkpoints in Reseda.  If you were arrested for a DUI at a checkpoint, you need help of an attorney to fight your case.  Often, the checkpoints would not be set up properly.  When the checkpoint is set up not according to the legal guidelines, the Reseda DUI Attorney can help fight and win a suppression motion for an illegal checkpoint.
The Los Angeles Police Department Division in charge of providing public safety in the city of Reseda is called "West Valley":
West Valley LAPD Station
19020 Vanowen St,
Reseda, CA 91335
Tel: (818) 374-7611
In addition to the LAPD, DUI enforcement in Reseda is provided by the California Highway Patrol.  California Highway Patrol is primarily focused on maintaining safety on highways and removing DUI drivers from the state's highways.  California Highway Patrol is a state police agency that provides extensive training to its officers in DUI investigations.  Because of this extensive training, CHP is often takes over other agency's DUI investigations.  CHP station closest to the city of Reseda:
California Highway Patrol
West Valley Area
5825 De Soto Ave
Woodland Hills, CA 91367
Tel: (818) 888-0980
Reseda DUI Attorney Discusses Reseda Prosecutors
When police arrests someone for a DUI, after they prepare the police report, they will send the report to the prosecutor.  In Reseda DUI cases, a misdemeanor DUI is sent to the Los Angeles City Attorney office and a felony DUI is sent to the Los Angeles County District Attorney Office.  A felony DUI is much more serious offense then a misdemeanor DUI and can have the consequences of a felony probation or the state prison.  Some felony DUI cases are so severe that defendants are facing punishment and criminal record under the three strike law in California.  The most severe DUI cases involve serious bodily injury after an accident.  You will need a help of an attorney to fight any felony DUI, especially those that involve strike allegations, such as violations of California Penal Code section 12022.7, commonly known as "GBI" allegations.
Once the police report gets to the prosecutor's office, a filing deputy will review the report and make a decision whether to file the case or not.  Some cases require additional investigation and some DUI cases are rejected from prosecution for various reasons.  If your case is filed by the prosecutor, you will have to appear at an arraignment in the Superior Court.  In California, when a misdemeanor is filed, you can have your attorney appear instead of you in most of the cases.  The location of the Reseda prosecutorial offices are:
Los Angeles City Attorney Office
Van Nuys Brunch
6262 Van Nuys Blvd
Van Nuys, CA 91401
and 
Los Angeles County District Attorney Office
6230 Sylmar Ave., Room 201 Van Nuys, CA 91401
Reseda DUI Attorney Explains DUI Courts
Once the prosecutor reviews Reseda DUI case and decides to file it in the court, it will take the police report to the clerk of the Superior Court.  The clerk will assign a case number and take it to the courtroom to be heard on the date stated on your citation/bond or on the letter to appear.  If your DUI is a felony DUI, the first appearance on your case will be in department 100 of the Van Nuys branch of Los Angeles Superior Court.  If your DUI is a misdemeanor, your case will be taken to Department 103 of the Los Angeles Superior Court Van Nuys branch.  Appearance on any felony cases are mandatory, but on misdemeanors, your attorney can appear without you under California Penal Code Section 977(a).   A first appearance on a criminal case is called an arraignment.  At arraignment, criminal charges are read and a plea is entered.  If defendant pleads not guilty, the court can select a trial or a pretrial date to see if the case should proceed to a jury trial.  The most important and often ignored part of arraignment is the bail.  Most criminal offenses require bail.  Often, on minor offenses, defendants are released "OR", or on a voluntary promise to appear.  Often, when a defendant is released on OR, he or she will be ordered as a condition of "OR", not to drive within 8 hours of consuming alcohol or/and attend alcoholic anonymous or other self-help substance abuse meetings.  More serious offense will require bail that might be a significant reason to plead out as soon as possible for many DUI defendants.  For example, a 4th offense DUI have a $100,000k bail according to Los Angeles County Bail Schedule.  Reseda DUI attorney can successfully argue for a reduced bail and to make sure you are not remanded at your arraignment.
Reseda DUI Attorney on DMV Hearing
After a DUI arrest, a police officer will confiscate your California driver's license.  If you are driving on an out-of-state license, the police is not suppose to take your driver's license.  Once the driver's license is taken by the arresting officer, it is forwarded to the DMV.  The arresting officer will also issue a DS-367 form, which is a temporary driver's license good for 30 days.  Once this form is served on a DUI driver, he has only 10 days to request a DMV hearing.  At a DMV hearing Reseda DUI attorney may convince the DMV to return your license to you.  If the DMV convinced that your license should not be suspended, they will mail a letter of "set aside" and mail your license back to you.  You have the right to be represented by an attorney at the hearing.
A DMV hearing from a Reseda DUI arrest will be held at a driver's safety office located at:
Driver Safety Office
6150 Van Nuys Blvd.,
Suite 205,
Van Nuys, CA 91401-3333
Reseda DUI attorney has 13 years of experience and is available to talk to you on the weekends and after hours.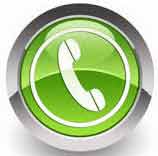 CALL (818) 921 7744   to talk directly to Reseda DUI attorney or come to our office  for a free consultation!
Address: 18321 Ventura Boulevard, Tarzana, California 91356 (by appointment only)
YOU MAY ALSO BE INTERESTED IN: