Glendale DUI Attorney
DUI Arrest in Glendale
Public safety in the City of Glendale is provided by the City police department. Glendale police department is one of the oldest Police Department in the Los Angeles municipality and consist of several fully functioning police units including traffic DUI enforcement units and even a SWAT team. Police officers are trained in DUI investigation and detection and are fully equipped for DUI prosecution. Glendale DUI Attorney can help you defend your DUI arrest and DMV prosecution.
DUI arrests in the city of Glendale are also enforced by California Highway Patrol Southern Division. California Highway Patrol patrols freeways and highways in and around the city. CHP officers graduate from CHP academy where they are educated to recognize and detect DUI drivers. CHP officers are considered very experienced in DUI investigation because unlike other police agencies, they are primarily involved in traffic enforcement and DUI driver detection.
Prosecution for DUI
A DUI from the city of Glendale whether arrested by CHP or by the Police Department will be submitted to the Los Angeles District Attorney Office for filing consideration. Los Angeles District Attorney is responsible for filing DUI cases in the City of Glendale. Los Angeles District Attorney's internal policy is very unforgiving to DUI drivers with agency-wide prosecution even with low blood alcohol cases. Glendale DUI Attorney will help you defend DUI cases in the city of Glendale and will fight your DUI case every inch of the way.
Glendale Area Office
600 East Broadway, Room 280
Glendale, CA 91206
Phone: (818) 500-3593
Court Appearance in Glendale for DUI
Drunk driving cases that happen in this city are submitted to the Glendale Courthouse of the Superior Court of California for the County of Los Angeles. Glendale DUI attorney will go instead of you to the court and will convince the prosecutor to give you the best possible deal. If negotiation fails, a Drunk Driving Defense attorney will be ready to take your case to the jury, fighting to get a not guilty verdict for your DUI. The location of Glendale DUI Court:
Glendale Courthouse
600 East Broadway
Glendale, CA 91206
DUI Attorney will not only help you to defend your case, but he will also fight for any DMV prosecution. We have handled numerous DUI in Glendale and surrounding cities. We can help defend your license and your reputation.
DMV Hearing After a DUI arrest
A simultaneous proceeding to the DUI prosecution in criminal court is a DMV proceeding that can be used to suspend or revoke driver's license. A DUI arrest will often result in an officer confiscating a driver's license and mailing it to the DMV. Instead of your driver's license, the police officer will issue a form to you that explains to you your hearing rights and is used as a temporary driver's license. This temporary driver's license expires in 30 days unless you request a hearing. The form will explain to you that you have only 10 days to request a hearing. If you call our office, we will request the hearing on your behalf and will request a stay of suspension so that your license is not suspended or revoked pending a hearing. Please contact our office for a free analysis of your case. We provide quality defense at an affordable price. We accept all forms of payment and you can talk to the Glendale attorney directly anytime.
The DMV office handling DMV hearings for DUI arrests is located in Van Nuys:
Driver Safety Office DMV
6150 Van Nuys Blvd.,
Suite 205, 91401-3333
Phone (818) 376-4217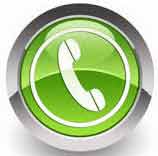 Glendale DUI Attorney will help you defend not only your DUI case, but he will also fight for any DMV prosecution.
Please call our office at (818) 921 7744 with any questions about your case.