Encino DUI Attorney
Encino is a city in San Fernando valley where safety is provided by Los Angeles Police Department and the California Highway Patrol.  California is a state police agency tasked with providing safety on state's highways.  Both agencies are very well trained in DUI investigation and prosecution.
Encino DUI Attorney fighting DUI checkpoints
Los Angeles Police Department is particularly well equipped for DUI prosecution and investigation.   LAPD is known to aggressively address DUI problem in San Fernando valley by given her officers specialized tools and setting up DUI checkpoints throughout the San Fernando Valley.
DUI checkpoints is one of the favorite DUI apprehension tools used by the LAPD.  However, a DUI checkpoint needs to be set up according to the law provided by the courts and failure to comply with the law will make a DUI checkpoint illegal.  For example, a checkpoint needs to be set up not randomly but in a place with increased DUI activity.  Also, a checkpoint need not be random, a driver has to be selected according to some criteria.
Lastly, before a sobriety checkpoint is established, media have to be informed.  Many police agencies comply through their facebook page, yet this was not explicitly approved by the courts.  If you are arrested for a DUI by LAPD at a sobriety checkpoint, please contact our office, we have a stellar record fighting checkpoint DUI cases in Van Nuys Courthouse and other locations.
In addition to DUI checkpoints, LAPD also does DUI saturation patrols and other DUI enforcement special programs such as "DUI blitz".  The LAPD station in charge of law enforcement in Encino is located in Van Nuys:
Los Angeles Police Department
6240 Sylmar Avenue
Van Nuys, CA 91401
Tel: 818-374-9500
Encino DUI Attorney on CHP
California Highway Patrol provides safety on and near the US 101 freeway that runs through  the city of Encino.  California Highway Patrol officers are uniquely trained by CHP academy to apprehend DUI drivers.  California Highway Patrol created a book that is used by many law enforcement agencies, titled CHP DUI manual.  The manual describes in details the investigation and prosecution of DUI suspects and the science behind it.  In addition, CHP academy provides extensive training to its graduates, including "wet labs" which are training involving using actual people to determine how alcohol affects performance of field sobriety tests.  The CHP station closest to Encino is located at:
CHP – West Valley
5825 De Soto Avenue
Woodland Hills, CA 91367
Encino DUI Prosecution 
When you get arrested for a DUI in Encino, the police will prepare a police report and file it with the Los Angeles County District Attorney Office or City of Los Angeles City Attorney Office.  Los Angeles City attorney office is in charge of prosecuting misdemeanors in the city of Los Angeles and will be in charge of your misdemeanor DUI case.
If you are charged with a felony DUI, Los Angeles district attorney office will be in charge of prosecuting your case.  Both types of DUI cases from Encino will be filed in Los Angeles Superior Court in Van Nuys.  All felony cases in Van Nuys start in Department 100, a felony arraignment court.
All misdemeanor DUI cases in Van Nuys are filed in Department 103, a misdemeanor traffic court.  A felony case is much more serious then a misdemeanor case and, if convicted, will carry much more significant penalty including possible prison.  A misdemeanor DUI case is less serious and will not result in prison sentence but depending on the number of prior offenses and seriousness of your case can result in significant county jail sentence.  In addition to the jail sentence, any DUI conviction will be punished by heavy fines, and alcohol education classes and in some cases community service and ignition interlock device installed in your vehicle.
 DMV Defense with Encino DUI Lawyer
Another consequence of a DUI is a DMV prosecution.  Most DUI cases will face a DMV prosecution where an independent administrative action is taken against the driver to revoke or suspended his driver's license.  A DMV prosecution is based on a form filed by the police officer with the DMV.  The form is titled DS-367 and is also your driver's license.  The DMV will try to determine if you refused a chemical test or if your blood alcohol level was above the legal limit at the time of driving.  The DMV has the authority to suspend your driver's license.  Encino DUI Attorney can defend you in both DMV and court.  Call our office for a free consultation.  You can talk to an attorney directly right away.  The DMV office in charge of prosecuting DMV actions based on Encino DUI is located at:
Driver Safety Office (DSO)
6150 Van Nuys Blvd
Suite 205
Van Nuys, CA 91401
Phone (818) 376-4217
Fax (818) 376-4215
Encino DUI attorney expertise in DUI defense, can help you keep your license, fight your DUI.  Call our office for an immediate consultation, we can give you valuable advise right there on the phone for free.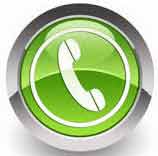 (818) 921 7744    anytime to talk directly to Encino DUI Law specialist.
Address:   18321 Ventura Boulevard, Tarzana, California 91356 (by appointment only)
Law Office of DUI Attorney Andryuschenko