DUI with Injury
Please click on the links below to go directly to your topic of interest:
Definition of DUI with Injury
A special category of DUI cases classified as Drunk Driving Causing Injury. In California, like in many other jurisdictions, the DUI with Injury as a separate offense found in California Vehicle Code section 23153. A DUI with injury is considered a more serious offense then a non-injury DUI, with the punishments even for a first offense, misdemeanor drunk driving causing injury cases requiring mandatory jail time.
Penalties for DUI causing Injury
When probation is granted, first offender drunk driving conviction under California Vehicle Code section 23153 will require a jail time ranging from the a minimal of 5 days to the maximum of one year in the county jail.
Without probation, the jail sentence can be increased to the minimal of 90 days and up to 1 years in the county jail. Depending on the nature of the injuries, the prosecution can charge a felony violation of California Vehicle Code section 23153. When that happens, the range of punishment increases significantly and the maximum punishment for such violation can be even prison sentence with up to 3 years of state penitentiary pursuant to California Vehicle Code section 23554 (the punishment section for first offense dui with injuries).
When probation is granted for a felony drunk driving with injuries, the court will require felony supervision by the probation department who will supervise compliance with the probation and who can arrest defendants for non-compliance and send them to the court for a violation hearing. In addition, any conviction for a Vehicle Code section 23153 will result in a longer driver's license revocation – with a first offender losing his driver's license for 1 year (as compared to 6 month for a first offense DUI conviction not involving injuries).
Defense DUI with Injury
A defendant who is arrested for drunk driving causing injury should not wait until the court date to contact an attorney. We will prepare defendants for court hearing and help set up a plan to make sure when it is time to go to court, defendants are portrayed in the most favorable light.
Any conviction for drunk driving causing injury will also require as an additional punishment, an alcohol education program. Even a first offense will require completing an alcohol program and a 2nd offense will require completing an 18 month program before getting his driver's license back. The courts will also impose mandatory statutory fines ranging from $390.00 to $1000.00 plus penalty assessments. As discussed before, the penalty assessments are a significant part of the total fine due, often increasing the amount due by several fold.
Sometimes, the prosecution will allege special allegations under Penal Code 12022.7, commonly called "Great Bodily Injury" allegation. This special allegation, if proven, will create an especially egregious criminal record that will qualify as a violent felony under California "three strike law". It is extremely important to have the best attorney you can have at your side to defend such life-changing allegations. To have an attorney who will be able to aggressively and effectively defend your DUI case involving injuries in Los Angeles please contact our office any time of the day.
Our practice involves handing many drunk driving cases causing injuries. We are able to provide quality representation at an affordable price.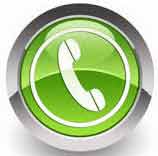 (818) 921 7744   Many serious Los Angeles drunk driving cases with injuries can be negotiated down to misdemeanors, non-injury DUI's or even dismissals of DUI charges. Call anytime to talk directly to Los Angeles DUI Lawyer.