Culver City DUI Attorney
It often seems that DUI is one of the most common criminal cases prosecuted in California. DUI arrests are usually a majority of any criminal filings in any criminal California court. Also, DUI is considered by many political crimes because there is only a potential for harm and not an actual harm. DUI prosecution are a priority to many police agencies even when a person who commits a DUI did not have any intention to break the law and in fact did not harm anyone by committing a DUI. Most states receive grants from the Federal Government to fight DUI and to conduct various DUI enforcements, such as sobriety checkpoint and police officers training. Our society is very unforgiving to DUI offenders with consequences that include loss of job, high fines, unaffordable insurance rates, jail time and other punitive consequences that can change your life so severely that you will never be able to fully recover. Culver city is a city within Los Angeles County and even though it has a police force that is fully equipped to prosecuted DUI, it does not have a city attorney. The city is only 5 square miles in area and is named after its founder, Harry Culver. The city was incorporated in 1917 and has established its police force in the same year.
Culver City DUI attorney specializing in defending DUI received in the Culver City can achieve great results for you. A DUI can have devastating consequences for your life, including driver's license suspension, various financial and time expenditure and even loss of freedom. A DUI can also affect driver's license through a DMV hearing. A DMV hearing is very important and must be requested within 10 days of arrest. Culver City DUI attorney can defend you in DMV hearing and in DUI court. 
Law Enforcement in Culver City and Culver City DUI Attorney Work 
Culver City DUI attorney aggressively fights Culver City police when his client's lives are at stake. Culver city is a small city but it has a relatively large police force numbering 160 employees including civilian personal and uniformed police officers. Culver City police have a multitude of units, including DUI enforcement teams that do DUI patrols and drunk driving apprehension teams targeting suspected drunk drivers. In addition, Culver City has the resources to set up sobriety check-points throughout the city. Culver city police conduct hundreds of arrests each year that result in numerous prosecutions.
Culver City Police
4040 Duquesne Ave
Culver City, CA 90232
Tel: (310) 837-1221
In addition to Culver City Police Department, California Highway Patrol is also charged with law enforcement in Culver City. Culver City has several highways running through it and the law enforcement on the highways is within the CHP mandate. Most offenses on freeways are traffic related with majority of the arrests falling within DUI prosecution and apprehension. In fact, California Highway Patrol Officers undergo addition and fairly rigorous training in DUI recognition and enforcement. In fact, a major DUI law enforcement publishing on the DUI recognition, investigation, arrest, and prosecution is published by the CHP. CHP manual is focuses on DUI related material and is tough in CHP academy and is distributed to other law enforcement agencies for DUI training. In fact, often, CHP is called over to continue a DUI investigation for other police agency, such as Culver City police.   A CHP station closest to Culver City is
West Los Angeles CHP
6300 Bristol Pkwy
Culver City, CA 90230
Tel: (310) 642-3939
Culver City DUI Attorney on Prosecution of DUI cases.
A DUI arrest in Culver City will be submitted to District Attorney Office for filing consideration. Culver City has a city attorney, however, Culver City Attorney only enforces local ordinance violations and refers all criminal prosecutions to the Los Angeles County District Attorney Office. Both CHP and Culver City Police submits their police reports to the District attorney office who reviews it and decides if they will file criminal charges. If the Los Angeles District Attorney files criminal charges, a criminal case will be filed against you in its Airport Branch.   Most DUI cases are misdemeanors and are filed as misdemeanor prosecutions. A felony DUI prosecutions will be filed by the same office when your previous DUI was a felony, when you have 3 priors within 10 years or when your DUI arrest comes after an accident with serious injury. Los Angeles County District Attorney Office has a policy on DUI prosecutions that are very tough and will resist negotiation on borderline cases. Culver City DUI attorney knows what works and what does not work with the District Attorney negotiation and will get you the best deal possible or will aggressively defend your DUI. We can get in touch with the prosecutor or the investigating officer before your case is filed with a goal of convincing the prosecutor not to file a case or file lesser charges. The location of the Los Angeles District Attorney Office responsible for Culver City DUI is:
Los Angeles District Attorney Office
Airport Courthouse
11701 La Cienega Blvd.
Los Angeles, CA 90045
Tel: (310) 727-6500
If, after a review, the District Attorney decides to file a DUI against you, it will do so in Los Angeles Superior Court. All Culver City DUI cases are filed in Airport Branch of the Los Angeles County Superior Court. Culver City DUI attorney can appear without you in court unless your case is a felony. In felony prosecution, personal appearance is required and you also might be required to post bail. Call Culver City DUI attorney to get more information on what to do in your DUI case; we can help most defendants by suggesting a right court of action even if you have no ability to hire an attorney. If you decide to hire us, we will start working on your case right away. The courthouse is located at:
Airport Courthouse
11701 La Cienega Blvd.
Los Angeles, CA 90045
Culver City DUI attorney on DMV hearings:
In addition to a criminal case, most DUI arrestees need to defend a separate proceedings that originates with the officer confiscating your license or serving you with a notice of suspension/revocation of your driving privilege. If that took place, you need to have Culver City DUI attorney to defend you at the DMV hearing. A DMV hearing is not an interview, but a litigious DMV proceeding that can result in a loss of your driving privilege. Contact Culver City DUI attorney if you are arrested for a DUI. Most of the time you will have only ten days to request a DMV hearing or your right to have a hearing will expire. We can request the DMV hearing for you and preserver your license beyond the initial 30 days after the arrest. Remember that any DUI arrest or a refusal to submit to a chemical test will cause a DMV prosecution, even if the criminal case is not filed. You have rights at the DMV hearing and can be represented by an attorney who can show to the DMV that you were not in violation of the law and should keep your driver's license.
Contact Culver City DUI Attorney
We can help you with your case. Culver City DUI attorney provides quality representation at affordable price. Please call our office directly and talk to an attorney right away. Attorney at our office will happily give you a free consultation and show you how you can defend your DUI case. The first step in your defense is to contact an attorney.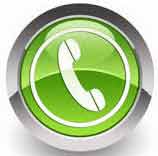 (818) 921 7744 Call to get a free review of your case with Culver City DUI Attorney