Alhambra DUI Attorney
Click on the links below to go directly to your topic of interest:
 DUI Defense in Alhambra, CA
A DUI is a very common offense in California.  DUI driver arrest and prosecution are federally funded and supported by various anti-DUI organizations, such as MADD.  The consequences of such, often victimless crime, are severe.  A person arrested for a DUI can be jailed, lose his driver's license, pay fines, lose his job, and have a tremendous increase in insurance rates for up to ten years.  In Los Angeles, DUIs are prosecuted by Los Angeles County District Attorney or by Los Angeles City attorney. Alhambra DUI Attorney will help you defend your DUI in court and at the DMV.
Alhambra is a city in San Gabriel Valley that is part of Los Angeles County.  Alhambra became a city in 1903 and thus is considered one of the oldest cities in Los Angeles County that has a full police force and city governance.
An experienced Alhambra DUI attorney can help you defend your Alhambra DUI.  Alhambra DUI will affect your driver's license, criminal record, and employment.  Los Angeles DUI Attorney can help you defend Alhambra DUI and also help with any DMV consequences that can happen independently of the DUI.  A DMV hearing has to be requested within 10 days of arrest or you will lose that right forever.
Alhambra DUI Attorney on Law Enforcement in Alhambra
The city of Alhambra does not prosecute its crimes, instead, all offenses, including Alhambra DUI cases, are prosecuted by the District Attorney's Office of Los Angeles County.  This is a very typical arrangement, where the county prosecutor is in charge of the criminal prosecution just like they did prior to Alhambra becoming a city.  Currently, Alhambra Police Department has 85 sworn police officers, 80 full-time and part-time civilians, and 9 reserve police officers.  The Alhambra Police makes approximately 2,000 arrests each year.  The Los Angeles County District Attorney's office is located on the first floor of the Alhambra courthouse.  Alhambra DUI is investigated by local police agencies, such as the South Pasadena Police Department, and by the statewide police, also known as the California Highway Patrol.
Alhambra police location:
ALHAMBRA POLICE DEPARTMENT
Alhambra Police Department Headquarters
211 S. First St., Alhambra, CA 91801

California highway patrol is in charge of enforcing laws on the state's highways.  California Highway Patrol is a state police agency that is often called to assist in DUI investigations and will come to take over DUI investigations started by other police agencies.  The Alhambra CHP office often involved with the investigation of DUI drivers is located at:
Each Los Angeles CHP
1601 Corporate Center Drive
Monterey Park, CA 91754
(323) 980-4600
After the CHP or the Alhambra Police Department makes a DUI arrest in Alhambra, the case is submitted to the Alhambra District Attorney for filing consideration.  When the Los Angles District Attorney files an Alahambra DUI case, it files it in the Alhambra courthouse.  The location of the Los Angeles County Courthouse in Alhambra:
Los Angeles Superior Court
150 W Commonwealth Ave,
Alhambra, CA 91801
Phone:(626) 308-5309
When a DUI is filed in Alhambra, Los Angeles DUI lawyer may appear without you in court if your case is a misdemeanor.  This is known as a 977(a) appearance.   For felony prosecutions, defendants have to personally appear in court unless a 977(b) waiver was approved by the judge.  Call Los Angeles DUI attorney for immediate assistance.  We can start working on your case right away.
Alhambra DUI Attorney on DMV hearings in Alhambra
If you are arrested for a .08% BAC DUI or higher, or for a refusal DUI, you are likely to face a DMV suspension.  A DMV suspension involves a separate legal process that allows you to have an evidentiary hearing in a DMV driver's safety office.  During the DMV hearing, you have a right to be represented by an attorney.  It is always a good idea to have Los Angeles DUI Attorney represent you at the DMV hearing.  Alhambra DUI attorney is very experienced in DMV and DUI defense and will represent you at both.  During a DMV, hearing, which is called a "refusal hearing" or an "APS" hearing, you can expect the DMV to present documents that justify suspension or revocation of your driving privilege.  The DMV hearings can be won, but you need the help of an experienced DUI attorney to accomplish that.
Contact Alhambra DUI Attorney
The first step in helping yourself is to call an Alhambra DUI attorney directly  You can talk to our Los Angeles DUI attorney or Alhambra DUI attorney by getting a free consultation about your Alahambra DUI case.  Without talking to an Alhambra DUI attorney you might not realize have a defense for your Alhambra DUI case.  For example, recently Los Angeles DUI attorneys were able to get a DUI in Alhambra dismissed in exchange for a plea to a reduced charge.
Alhambra DUI can be hard to beat, but it is possible.  Attorney DUI Los Angeles can use several defenses to defend an Alhambra DUI.  For example, a rising blood alcohol level defense can help establish that your blood alcohol level was below the legal limit at the time of driving.  A high blood alcohol level with even a single well-performed field sobriety test can help establish a defense of fermented blood.
The only way to know for sure if you have a defense in your Alhambra DUI is to call Los Angeles Defense Attorney and talk about the facts of your case.  We are waiting for your call any day of the week during most hours of the day.  Call now for a free no-obligation consultation.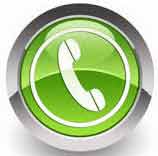 (818) 921 7744  Call anytime to talk directly to Los Angeles DUI Attorney.