Los Angeles DUI Attorney Alex Andryuschenko|California's DUI Defense Lawyer
CALL NOW TO TALK TO ATTORNEY DIRECTLY: (323) 464-6424
If you or your loved one is arrested for a DUI in Los Angeles, call us now to talk directly to Los Angeles DUI Lawyer who can help you fight and win your drunk driving criminal case. We provide quality representation at affordable price.  Our competitive payment plans will allow you to hire very experienced attorney who will get the best possible result in most if not all Los Angeles DUI criminal cases.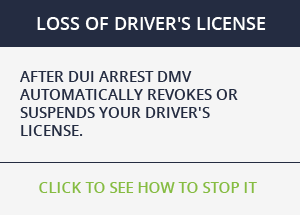 Drunk driving is considered by many to be a very serious offense, with California having some of the harshest penalties for drunk driving it in the nation. In Los Angeles, even a first offender faces possible jail time, community service, probation, mandatory alcohol education classes, high fines,  court fees, ignition interlock device, and a driver's license suspension.  If you or someone you know is arrested for driving under the influence, please contact our office to get immediate access to a skilled DUI attorney.
We pride ourself to be one of the best DUI Defense firm in Los Angeles. Our goal is to get dismissals of all drunk driving charges in the Superior court and to win administrative per se DMV hearings held in one of the DMV Driver Safety offices.  While we defend you, we will guide you through this stressful legal process in a most compassionate and professional manner.  We will explain the legal procedure and will help protect you from the police and the courts, often, without you having to go to court or to the driver safety office.
DEFENDING YOU IN COURT AND AT THE DMV
A DMV hearing, if not requested within ten days of arrest will most likely cause an automatic driver's license suspension or a complete revocation of the driving privilege.  After the arrest, a driver has only 10 days, that might include weekends and holidays, to request an administrative per se DMV hearing.  Failure to request this hearing might not only cause a license suspension or revocation but it might also prejudice your case in court.  The reasons have to do with tactical approach our Los Angeles DUI firm takes while defending citizens against DUI charges.  Often, we are able to get helpful information from the arresting officers at the DMV hearing and then use that information to get dismissals of some or all criminal charges in court.  Skilled Los Angeles DUI defense attorney will use the interplay between the DMV hearing and the Court hearing to his client's advantage, often using one to settle the other.  Please do not ignore the DMV hearing and have our best DUI defense attorney help you fight the possible suspension or revocation of the driving privilege.
The court and the DMV processes are very different from each other.  The DMV process allows a single employee of the DMV, not an attorney, to make make decision that will affect the accused throughout the rest of his or her life.  Moreover, he hearing can be based on a single 4 page document that will be used instead of testimony to take driver's license away.  In comparison, the court procedure involves constitutional and statutory guarantees that are designed to protect the rights of the accused.  The court process involves several distinct stages that can be each utilized to fight the DUI charges.  Skilled DUI attorney can file motions to dismiss the DUI charges based on violation of constitutional rights, negotiate with the prosecutor for a dismissal of charges or for a more lenient sentence, or to convince the jury that you are innocent of the accusations.
We are skilled in winning administrative per se DMV hearings and the criminal court cases.  We will provide quality representation to show the judge, the prosecutor and the jury the factors in mitigation, any failures to follow crucial procedure by police, violation of your constitutional rights, and any incorrect science that is the basis of so many DUI prosecutions.  Attorneys in our firm are skilled in scientific approach to Los Angeles DUI defense, where we can effectively show that the prosecution is not relying on the proper scientific process to prove their DUI case against you.  We utilize experts that can convincingly testify that your blood alcohol level was below the legal limit or that the level can not be determined with any reliable accuracy.  We are skilled in cross-examining the government experts and showing that the field sobriety tests, used by police to arrest drivers suspected of a DUI, are extremely unreliable and have high error rate.  
WE ARE WAITING FOR YOUR CALL.  CALL US DAY OR NIGHT.
WE HAVE OFFICES THROUGHOUT THE COUNTY AND WILL GIVE YOU A FREE CONSULTATION.