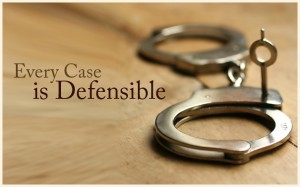 Sometimes during a DUI investigation, the investigating officer will request the driver suspected of a DUI to submit to a chemical PAS Test to determine if a probable cause exists for arresting that driver. That chemical test is called PAS, a preliminary alcohol screening test. The devices that are used by officers for PAS test are such instruments as Alco-Sensors manufactured by Intoximeters Inc. If the driver blows above .08% blood alcohol concentration during the PAS test, the investigating officer will become the arresting officer and the driver will be arrested. In Los Angeles DUI prosecution, the officer often will arrest drivers even if the blood alcohol concentration is below .08%. After such arrest, you will need the help of a Los Angeles DUI attorney. After the arrest, the driver is taken to a police station where a more reliable chemical testing is conducted to verify results of a PAS test, or when none exists, provide chemical reading. If the driver refuses to submit to a chemical test, he can be charged with a special allegation for refusing to submit to a chemical test. Such special allegation carry additional mandatory two days of jail time and a 9 month alcohol education program.
As a Los Angeles DUI Lawyer, I often defend "refusal DUIs"; and will address strategy, methods and defenses of "refusal DUI" in later articles. Here, I am focused only on the limited issue of refusal to submit to PAS. While there is no legal requirement to submit to PAS test, overzealous prosecutor might try to show the trier of facts that failure to submit to a PAS test shows consciousness of guilt. In other words, he or she might argue, "why else did the driver refuse to submit to a PAS test if not because he had too much to drink". That issue was addressed by a California Court of Appeals in 2010 in the case of People v. Jackson (189 Cal.App.4th 1461). In Jackson, once he was informed of the right to refuse to submit to a PAS test he did so. At trial, the prosecutor introduced refusal to submit to PAS as a consciousnesses of guilt and the defendant was convicted of a DUI. The court opined that because there is a statutory right to refuse to take the PAS test, introduction at trial of the refusal as a consciousness of guilt was an error. In Jackson it was deemed a harmless error due to overwhelming evidence against him, but it established a law that all courts are now required to follow and it should not be admissible in any trial. Additionally, it can not be used by the prosecutors as an argument during plea negotiation, which Los Angeles DWI lawyers will use for your benefit.
If you are looking for more information and want to talk to a DUI Lawyer Los Angeles, please call us toll free or visit our website.